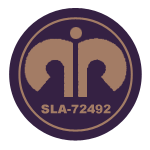 10, Old Court House Street
Kolkata, West Bengal
PIN: 700 001
INDIA
+91 94321 34201 | +91 98300 64509
+91 33 4602 2571
connect@aasthainsuvision.com
aastha.insuvision@gmail.com
ASHIS CHANDA
Qualification: Mechanical Engineer,
IIISLA Member – F/E/07466.
---
Professional Activities
We feel really proud to have Sri Ashis Chanda as a Director of our Company who is serving 29 years in Insurance Industry. He has got significant experties in Loss Assessment, Valuation and other analytical disciplines. He came into this profession and started working as an Independent Surveyor and Loss Assessor. While working as a Surveyor, he has encompassed various jobs in Insurance Business especially Engineering, Fire & Misc Dept. On individual capacity as well as after formation of our company, he has handled various claims of Fire/IAR, Engineering Insurance among which losses under FIRE at U.P.S.E.B., Flood Loss of Road project of M/s. Subhas Project, Fire at Vedic Village Kolkata, Fire at PGCIL Birpara, Various Fire and Engg Losses at different Engineering Projects are worth mentioning.