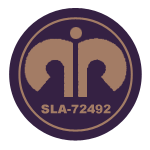 10, Old Court House Street
Kolkata, West Bengal
PIN: 700 001
INDIA
+91 94321 34201 | +91 98300 64509
+91 33 4602 2571
connect@aasthainsuvision.com
aastha.insuvision@gmail.com
HOME

Aastha Insuvision Insurance Surveyors & Loss Assessors Pvt. Ltd. was incorporated in August 2008 and we started our activities from 2010 – 2011. The Company is teamed up with Professionals, Engineers, Chartered Accountants to serve the Insurance Companies for all classes of Insurance Business and offer our services in every sphere of General Insurance activities such as:
Survey and Assessment of Loss.
Insurance Valuation.
Risk Inspection.
Safety Audit.